Call Ben Schwarcz for a free introductory phone call: 707.326.5566



Transformational coaching provides experiential, real changes in the subconscious beliefs that you hold, which have blocked your full-potential for success and fulfillment.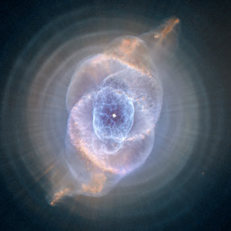 Transformational Coaching is a process of guidance, accountability, goal-setting,
vision clarification, and manifestation...
This is
Coaching that not only creates a path for achieving goals, but is experiential and transforms the way the mind works. I utilize meditation and visualization techniques along with energy-based approaches (especially EFT Tapping) to help my clients shift the way they think and feel at a deep level.
Transformational Coaching
uses well established Energy Psychology techniques to shift and release stuck emotions and unconscious fears, and removes the inner blocks to your natural state.
Our natural state is positive, peaceful and creative. Your authentic Self is powerful beyond measure!
My work as an EFT Tapping Coach, built upon my extensive experience as a psychotherapist, combines all of the most powerful tools and skills that I have learned over the last 24 years working professionally in the counseling field. Utilizing powerful methods such as
EFT "Tapping,"
Mindfulness Meditation, and Guided Visualization, I guide my clients to release deeply held negative core beliefs and fears, and to open to new possibilities and a newly discovered feeling of freedom and joy.
EFT stands for "Emotional Freedom Techniques" and is often referred to as "Tapping." Like other Energy Psychology techniques, EFT works both on a psychological-mind level as well as a physical-energetic level in order to release or neutralize a thought, feeling, or physical sensation that has been persistent and disturbing.
The the same tapping technique can then be used to reprogram the subconscious mind to accept a new thought, idea or belief that you consciously choose to hold.
In addition to trauma issues, the
list of issues that can be alleviated, and the potential for positive change and transformation is vast!
No matter how long you have been suffering with the emotional imprints of a past trauma, relief is possible. It is not only large intense traumas that impact our present lives. Any negative past events in life - including losses - can create difficulties in moving forward with confidence and vitality. When we can truly release these emotional burdens from the past, we clear the way to living fully and joyously, with clarity and purpose.

How is Coaching different from Psychotherapy?
Psychotherapy is traditionally focused on alleviating problems, treating mental illness or dysfunctional behavior. It tends to be problem-oriented.
Coaching is Growth-Oriented and more future-focused.
Coaching is focused on optimizing performance, discovering your hidden potential for greatness, clarifying your vision for your future, over-coming self-limiting beliefs that block your success, and expanding your range of possibilities for your life.
Coaching involves more goal-setting, more structure and more accountability.
Coaching is for those who are committed to a healthy life-style, motivated to grow, and willing to change.
Who can benefit from Transformational Coaching?
Anyone who is ready to commit to making a real change in their life.
Anyone who really wants to redefine their identity.
Anyone who is ready for a radical transformation of their consciousness.
Anyone who is feeling confused about what they really want in life.
Anyone who knows what they want, but seems to always sabotage their progress and never reaches their goals.
Anyone who is limited by fear, self-doubt, or lack of creative vision.
Anyone who wants to regain their passion for life.
The Program:
Positive Transformation Happens When You:
Know your Passion. What do you love? What do you live for? What is your purpose?


Get Clear about Your Priorities.


Remove your negative subconscious programming that keeps you from living your purpose with intention.


Practice Cultivating Peace and Contentment in the Present Moment. Learn to quiet the mind. Learn to surrender.... and learn to trust your intuition.
Coaching is a positively driven, motivational, structured, goal-oriented, future-focused partnership.
A coach sees you as whole and complete, and sees your highest potential so that you cease to be a victim of the past.Coaching empowers you to remove the inner mental blocks that keep you stuck in the past, and helps you to envision and manifest the future that you desire.
Where and How are Coaching Sessions done?
I conduct sessions online via Skype (or by phone), as well as locally in Santa Rosa.
Call today for a free initial phone consultation: 707-326-5566
Or Complete the short inquiry form below.
I will respond within 1-2 business days.
---