CALL NOW! 707-326-5566
Schedule a FREE Discovery Session
See if Energy Coaching is right for you.

I help people transcend their usual state of mind, by releasing the subconscious programming that limits, restricts and diminishes their true greatness, creativity and inspiration. I have a passion for helping people to achieve Peak Performance by resolving past traumas, losses, fears and self-doubts that prevent being fully present.

Getting into "The Zone" is only possible when your mind is not getting in the way.


"It amazed me how quickly Ben was able to intuitively know what areas I needed immediate help with and then guide me through exercises that helped me so very much."
- Lisa, Coaching Client

Traumas and negative experiences often turn into fears, anxiety, worry, and negative expectations -- barriers to creating a positive future. EFT "Tapping" releases these negative, emotionally charged memories - actually neutralizes and fades them away - often within minutes -- allowing you to see yourself and the world with fresh eyes. Transformational Coaching
uses cutting edge Energy Psychology techniques to shift and release stuck emotions and unconscious fears, and removes the inner blocks to your natural state. Our natural state is positive, peaceful and creative. Your authentic Self is powerful beyond measure!
My work as an EFT Tapping Coach, built upon my experience as a psychotherapist, combines all of the most powerful tools and skills that I have learned over the last 24 years working in the counseling field. Utilizing powerful methods such as
EFT "Tapping,"
Mindfulness Meditation, and Guided Visualization, I guide my clients to release deeply held negative core beliefs and fears, and to open to new possibilities and a newly discovered feeling of freedom and joy.
EFT commonly known as "Tapping," like other Energy Psychology techniques, works both on a psychological-mind level as well as a physical-energetic level in order to rapidly release or neutralize a thought, feeling, or physical sensation that has been persistent and disturbing.
The the same tapping technique can then be used to reprogram the mind to accept a new thought, idea or belief that you consciously choose to hold.
The
list of issues that can be alleviated, and the potential for positive change and transformation is vast!
One-Day Private Coaching Intensives for Deep Transformation. Infinite possibilities exist -- and the moment of change is right Now - wherever you are. Learn more...

---

Call Ben today: 707-326-5566

(Calls are answered directly when possible, or returned within 1-2 business days maximum, when you leave your confidential message).






EFT Tapping - Dissolving Your Mental and Emotional Blocks
to Happiness, Success, and Satisfying Relationships.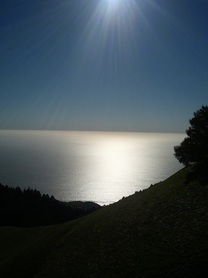 _
The absolute greatest, most powerful factor in your present reality, is not your circumstances, your job, your family or your society, but your own mind.
Even if you had all the best resources at your disposal, if your mind is focused on what you
don't
want, or if you unconsciously are conflicted, fearful, or confused about what you
do
want - you simply will not be happy.
When your subconscious and conscious mind are aligned and fear and confusion no longer stand in your way, you will realize the truth, that you are powerful beyond anything you ever dreamed possible!
What does true happiness mean to you?
Do you really know what would make you happy?
Is happiness an elusive dream that you've always been chasing, trying to satisfy yourself by achieving more, getting more things, more relationships, more money?
hint: "Happiness" as most people know it is only a pale shadow of the real Joy or "Bliss" of knowing your authentic inner Self. That inner bliss is your birthright - your true nature - and it can never be found "out there."
Having material comforts is a wonderful thing. Having great health, and wonderful relationships is even better.
Finding your passion and purpose in life will make you unstoppable.
Attaining an inner contentment and peace that can never be taken from you, regardless of your circumstances,
is
priceless
.
Whatever your goals, I can help you achieve them with greater clarity and in less time.
Do you feel like you're paddling upstream?
Wouldn't it be nice to go with the flow of life and get what you really want without stress, fear and guilt blocking your way?
Energy Coaching
is about deep transformation of the way you think, feel, and relate to the world and to yourself. It will help you to find an ease, and harmony in life that feels genuine, natural and authentic. It will help you to discover what you truly want to do, (not what you think you "should" do), and will help you to achieve it without the inner conflict and self-doubt.
If you are already on the path that feels right, then Energy Coaching can help you to do what you are already doing, only better.
Combining EFT Tapping with Meditation techniques, mindfulness, holistic health principles, and the power of focused intention, Energy Coaching can liberate you from your own self-sabotage, and put you back on track.
Everyone has the keys to unlock the hidden treasures within. I can show you where to find them, and how to open the door
.
Find out how Energy Coaching can take your life to the next level.
Learn about Coaching Packages and Payment Options
Call Benjamin Schwarcz, MA, MFT at 707-326-5566 to schedule a session or introductory phone call today!
---




© 2013 Benjamin Schwarcz

Thank you for visiting!

DISCLAIMER:
The information about the Meridian Tapping / EFT technique on this website, while based on the original EFT technique as taught by the originator Gary Craig (of www.emofree.com), is not affiliated with Gary Craig and does not represent his complete, original technique. Meridian Tapping has numerous variations and styles that vary among different practitioners. However the basic methodology and principles remain the same.

EFT research has been published in over 50 peer reviewed journals however it is still considered an "experimental" method.

The information on this site is for informational purposes only and is not intended to provide medical treatment, diagnosis or advice. If you are experiencing symptoms of depression or other physical problems it is advised that you see your doctor or therapist for an evaluation.